Under macOS identical audio devices appear with identical names. For example, if you connect two Portland Tool & Die BTC-4148s to your computer they will both appear in the audio device list as "PTC BTC-4148" and configuring them separately in SoundCheck will be impossible. However, macOS allows you to create aggregate audio devices and you can name these virtual devices with whatever name you prefer. This will allow you to identify and select the correct device in SoundCheck hardware setup.
Go to Applications > Utilities > Audio MIDI Setup. Clicking the + Button in the bottom left corner will create a new aggregate audio device. These can be renamed by the user, and then any Core audio device present can be enabled.
For example, when we have two Portland Tool & Die BTC-4148 devices connected we can create aggregate audio devices that contain their serial number to help differentiate them.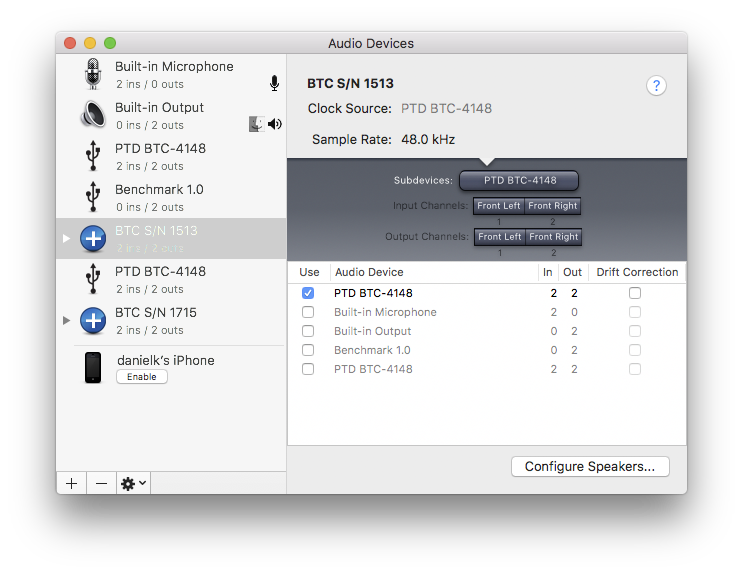 Now when we look at the device drop down in SoundCheck System Hardware, our newly created devices can be selected.