When running the Microphone calibration sequence there is an option to add a new microphone type to the dropdown list.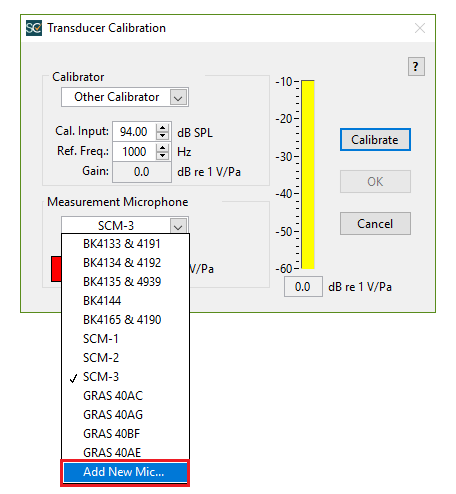 Once this has been added, you cannot remove it by using the SoundCheck GUI. This information can be found in SoundCheck > User Settings > Microphone Type.txt. To remove added microphones (or a preexisting one that isn't used) simply delete the row of text from the file and it will no longer appear in the calibration dropdown. Sensitivity limits can also be edited from this text. These determine the upper and lower limits used for the pass/fail result of the calibration.
A copy of the default text file for SoundCheck 18 is linked below in case a backup is needed.