SoundCheck will always install into Applications > SoundCheck XX.Y. For example, installing SC16.02 or 16.03 would both install to the folder Applications > SoundCheck 16.0. This will overwrite any settings that were configured in the older version, including hardware and calibration setup. 
To retain any settings from an older version of SoundCheck:
1) Before running the newest installer rename your existing SoundCheck folder. This can be anything except the default name.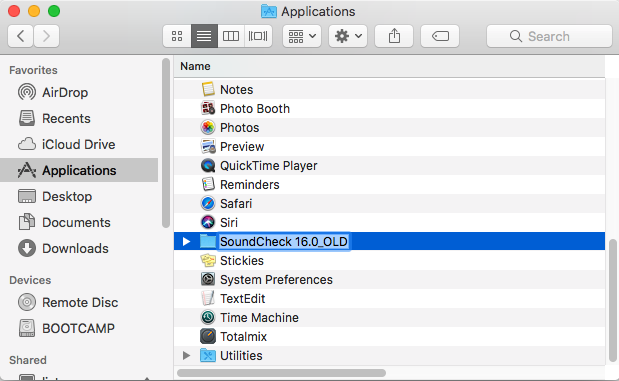 2) Run the SoundCheck .dmg. The LabVIEW runtime components between minor versions are the same, so jump to step 2 to install SoundCheck.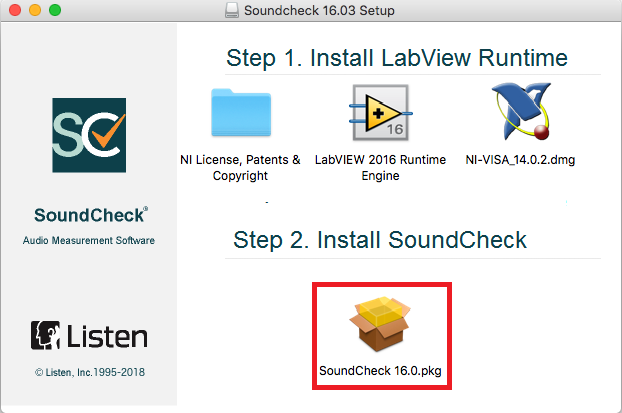 There should now be two SoundCheck folders in Applications.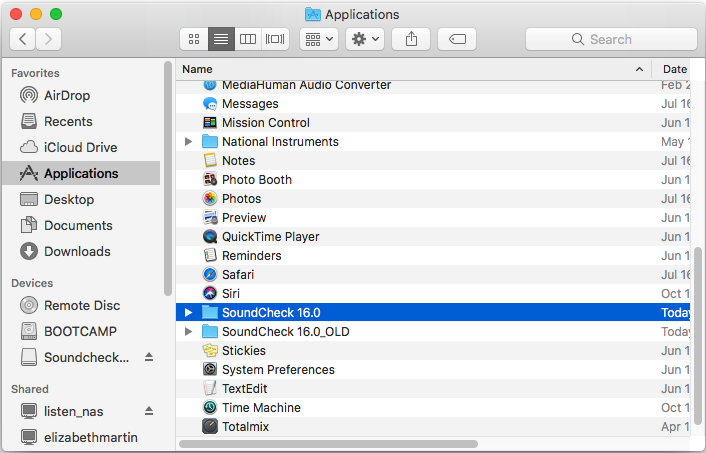 3) Open the older folder and copy:
Sequences
SoundCheck 16.0.ini
Steps
System
User Settings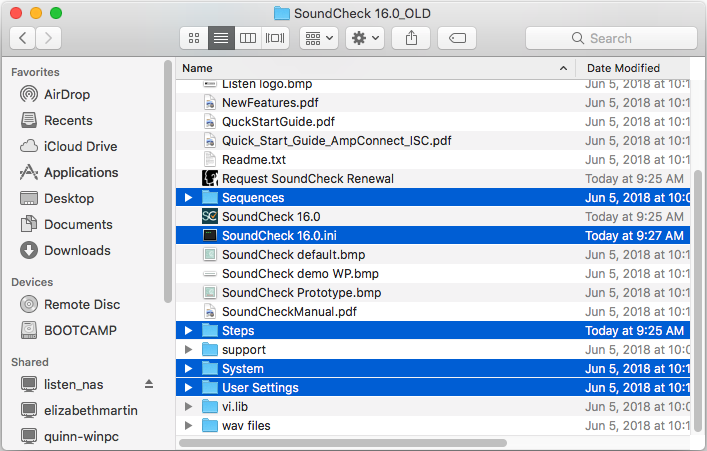 These are the most common folders where user data is saved. If any files have been added and are not in these folders, they can be copied over as well.
4) Paste these folders in the new SoundCheck install. Check "Apply to All" and click "Replace".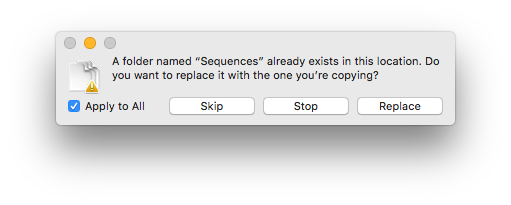 5) Open the new version of SoundCheck. Hardware, calibration, custom VIs, sequences, and settings should be carried over to this new version.