SoundCheck will always install into Applications > SoundCheck XX.Y. For example, installing SC19.02 would install to the folder Applications > SoundCheck 19. This will overwrite any settings that were configured in the older version, including hardware and calibration setup.
Follow these steps to retain settings and data from an older version of SoundCheck:
1) During the installation of the new SoundCheck version, change the default installation folder path from SoundCheck XX to SoundCheck XX.Y. In this example, we will change SoundCheck 19 to SoundCheck 19.02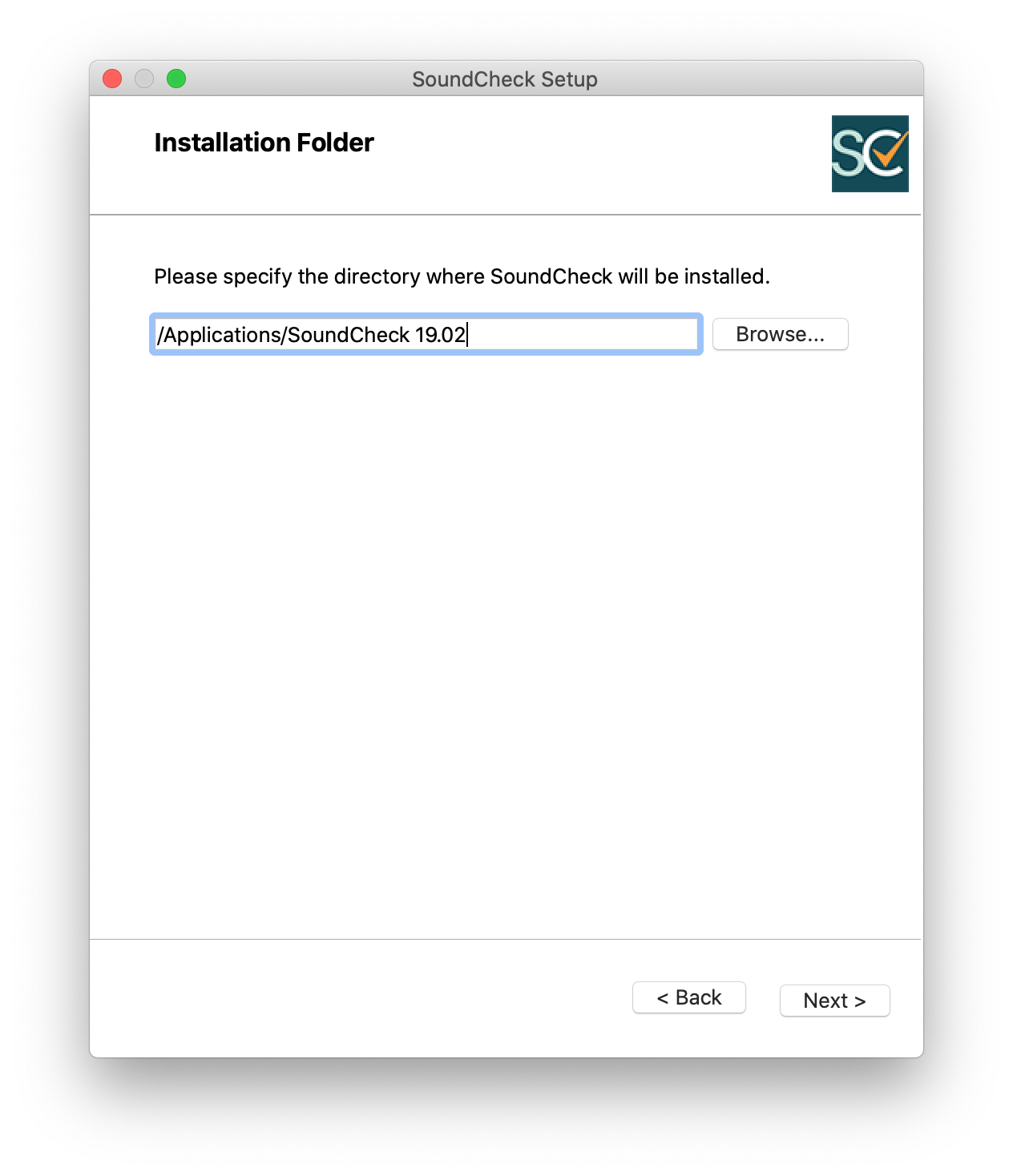 After installation, there should now be two SoundCheck folders in Applications: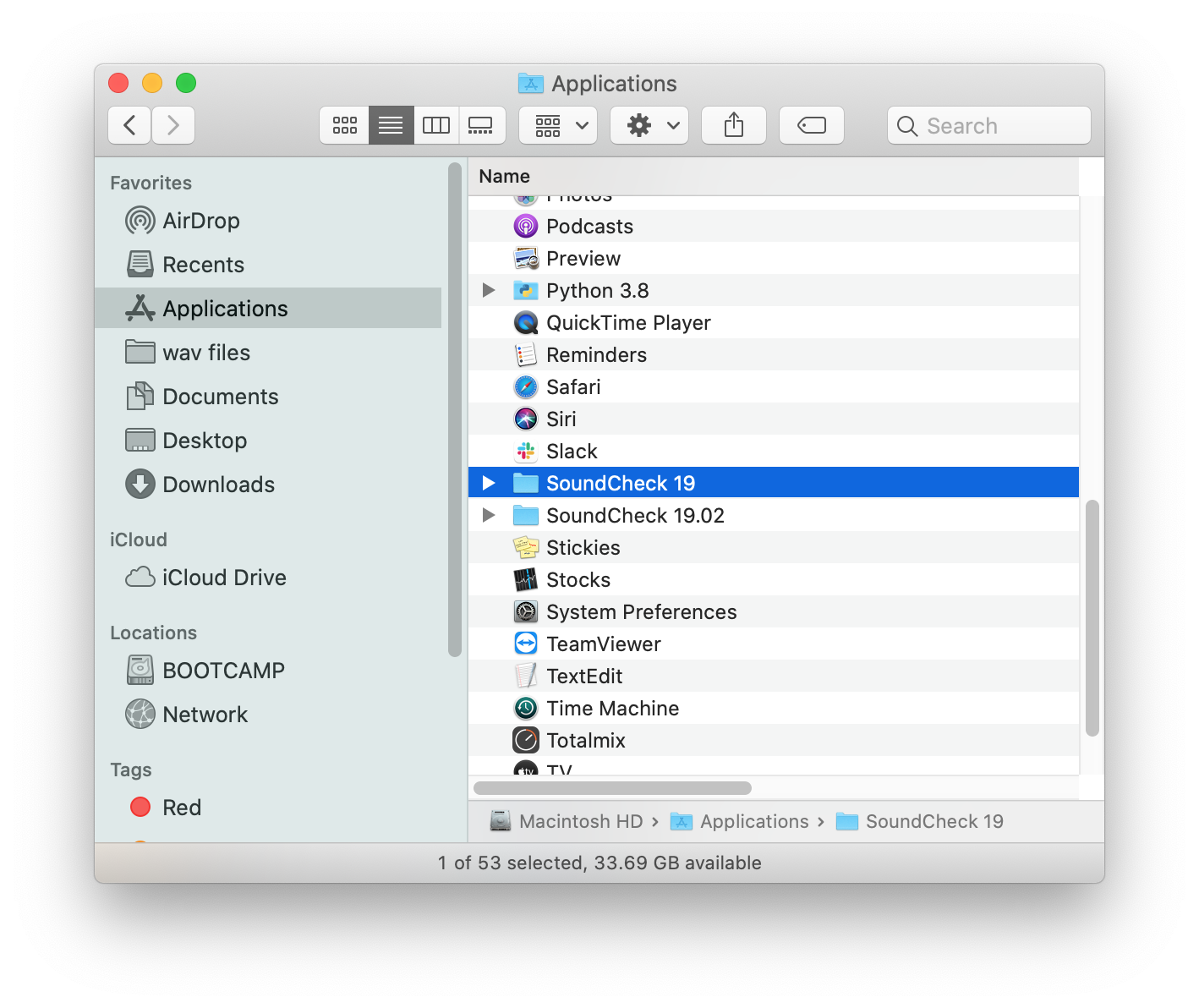 3) Open the new SoundCheck installation using the SoundCheck 19.exe in the SoundCheck 19.02 folder. Using the Setup Wizard, Import Settings from SoundCheck 19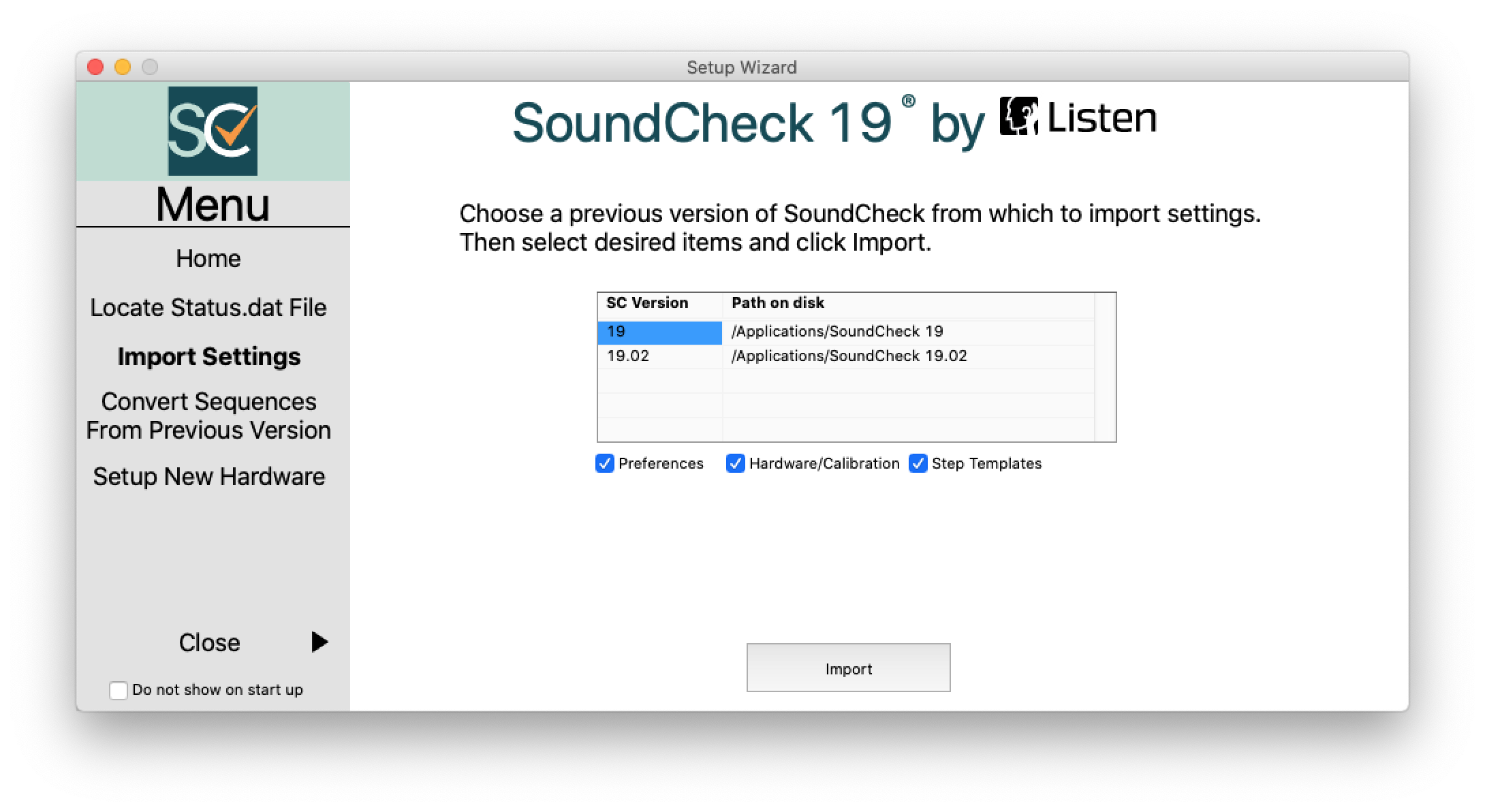 If you require additional user settings imported:
4) Open the older folder and copy SoundCheck 19.ini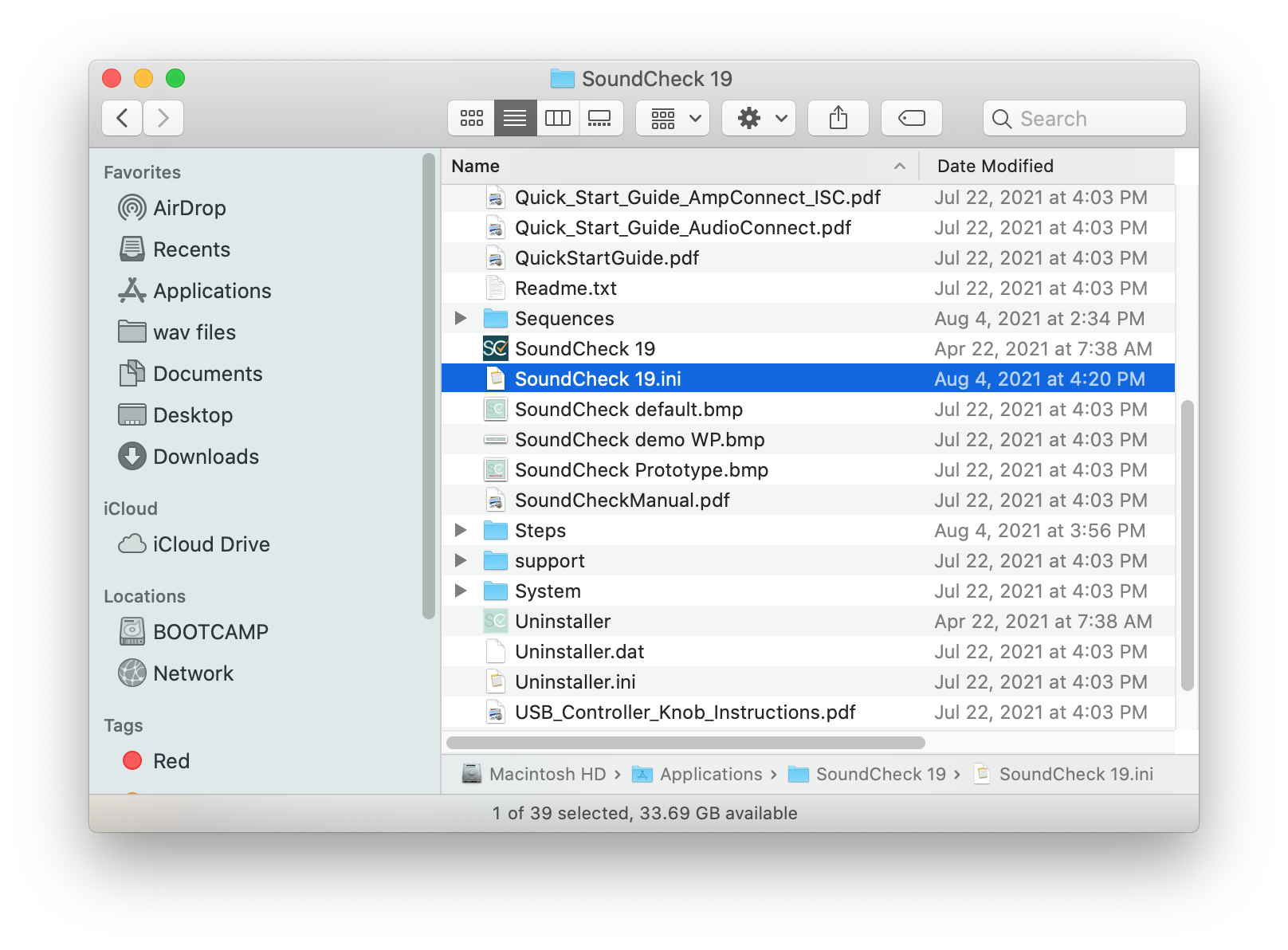 4) Paste the .ini file in the new SoundCheck installation folder, and choose "Replace".